TYPOGRAPHY | VISUAL DESIGN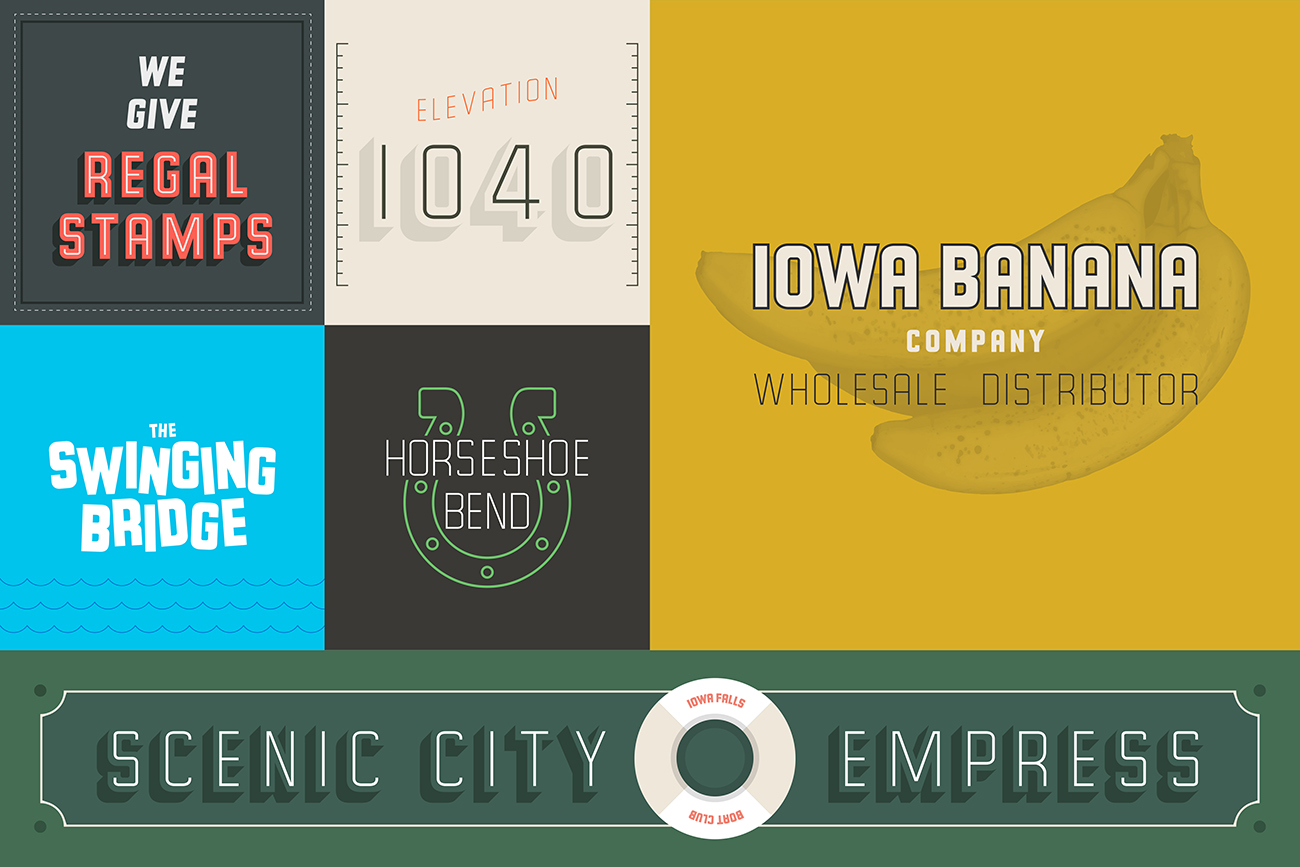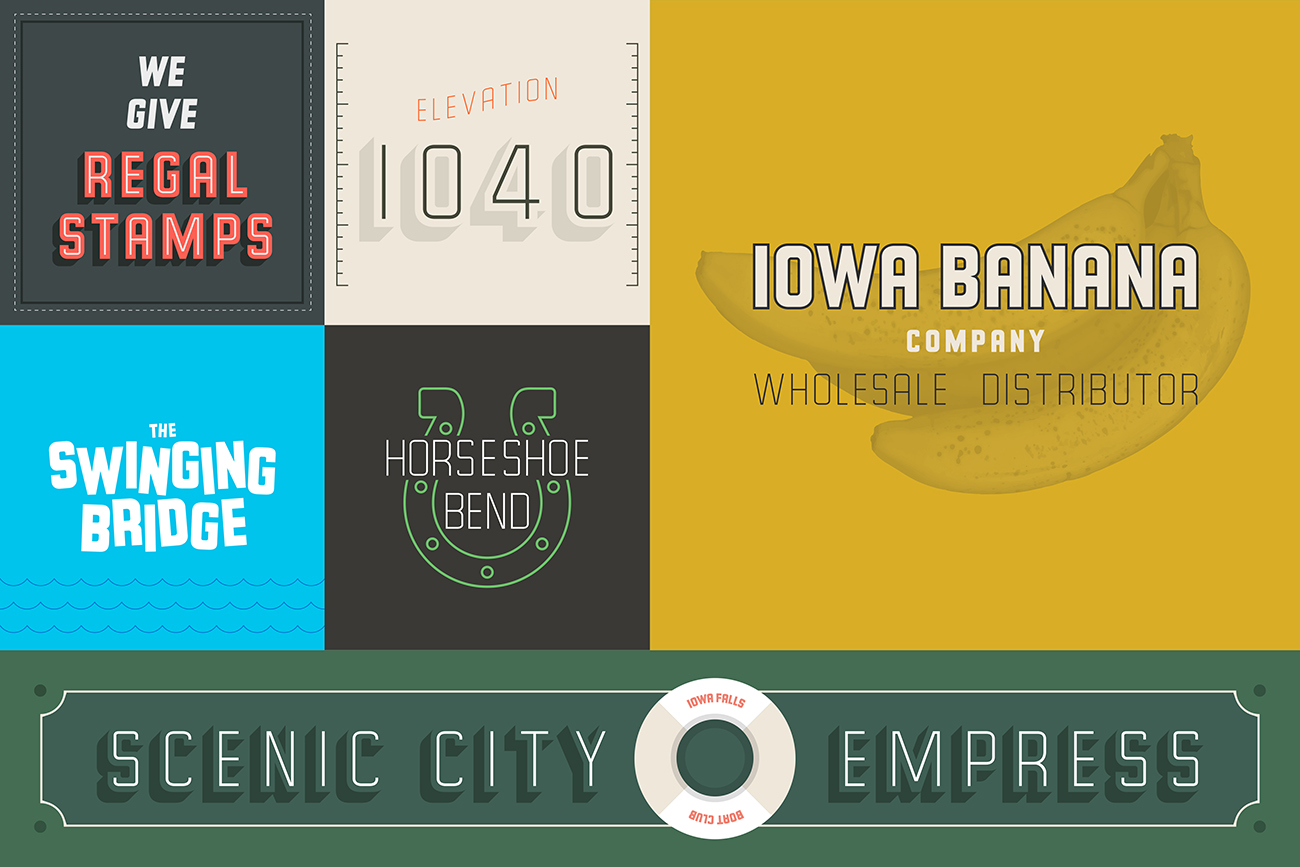 Like most designers, I consider myself a type nerd. I love working with all kinds and combinations but I had never created a set myself. For a self-initiated project, I wanted to create a display typeface that is both minimal and ornate. Using my home town of Iowa Falls, Iowa as the concept, I began to look at old signage from where I grew up. Being a small community surrounding by farming, it was safe to say that the town has not moved ahead at lightning speed. Most of what you will find is simple, usually hand-made signage that can date back to the 40's.

It's no surprise that the final product ended up with a retro feel. Although, there is an "in-line" font in to the family I created, I actually started with the thin "Regular" font first. Creating something simple and sturdy to build upon as the font grows more ornate, or as I like to say, fattens up for the harsh Iowa winter.