Creative Director: Tommy Lynn
Art Director: Noel Barnes,
Design: Joshua Kramer, Megan Stohr
Agency Support: Stone Yamashita Partners
—
Done while employed at Dell, Inc.
In establishing the first-ever global brand team in the company's 26-year history, we set out to create a simplified identity that was more honest and open. We also were able to streamline the creative network that is unified under our team's global guidance rather than the 800+ agencies before the teams' existence. In the end, we ended up with a thoughtfully-crafted product and service offering that speaks with a single voice across all regions.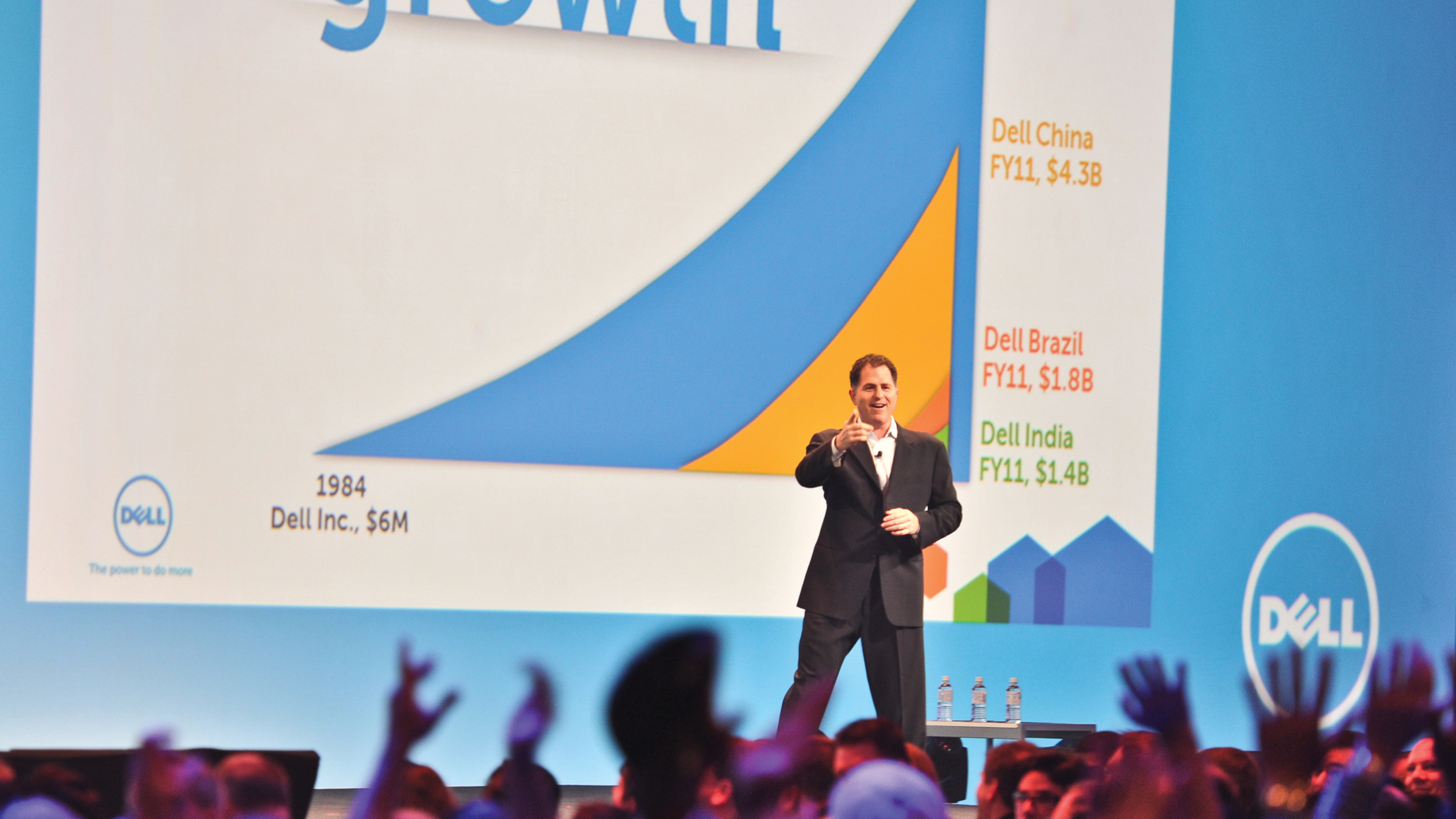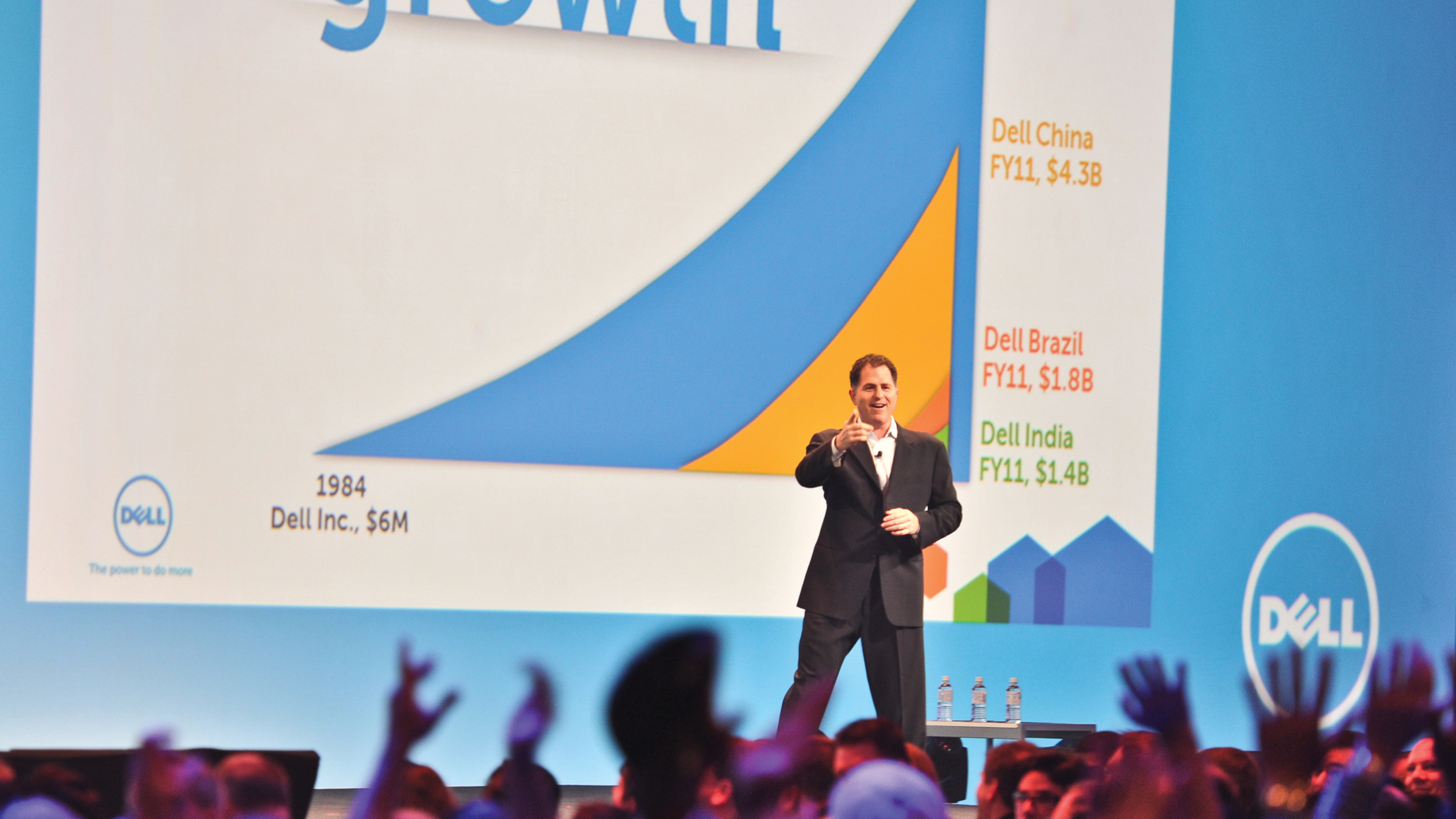 Understanding Our Heritage


Michael Dell's vision for his dorm-room startup, PC's Limited, was born with $1,000 and a belief that technology should be available, not a privilege. His model of customer-centric enterprise efficiency depended on designing, building and selling computers directly to customers — an industry first.

PC's Limited established the customer experience as a differentiator. With risk-free returns and nextday, at-home product assistance, Michael heard and understood customer needs. With each computer he shipped a "Dear Michael" postcard. In this way, he asked for suggestions from every customer.
Always fascinated with the idea of eliminating unnecessary steps, Michael had an intense focus on big growth through customer service. His drive to make technology simpler, remove inefficiency and create solutions to deliver long-term value are clearly favored across the nation- and beyond.
A bootstrapping visionary with real-world problem-solving ideas, Michael takes his thriving Dell Computer Corp. into territories beyond the PC and server — to data centers and peripherals including networking switches, printers, projectors, MP3 players and more.

Dell was entering the Fortune 500. As its ad headline in The Wall Street Journal announced: "Before making the Fortune 500, Dell was just an outsider looking in. Now we're just an insider looking down." The ad went on: "Amazingly it took us less than eight years to build an $890 million international business."


Intensely focusing on its own unprecedented growth and product-development through the early twenty-first century meant the company lost sight of what people in the marketplace were experiencing — the events of 9/11 and stock plummets, global and military transition, the culture shift from large-and-powerful to intimately personal. It meant the company lost sight of what customers wanted. And it was clear that the company's message in the marketplace was not keeping up with the reality of people's lives.
Quite frankly, the market responded when Dell was marked "high awareness, low brand of choice."

From 2005 to 2008, Dell's brand value declined 22% while competitors' increased, and Dell's stock price dropped close to a staggering 66 percent. The company fell from the Fortune Global Top 50 Most Admired Companies.

People knew Dell products were competitively priced, but they didn't view the company as reliable or high performing, an IT industry thought leader or even a brand they could trust. The brand lacked equity and emotional resonance.
At this point, 50% of employees felt Dell's best days were past.

7 in 10 believed Dell was no longer an innovative company. According to one employee, "I would not say that Dell has kept a consistent, long-term brand vision. … Externally, Dell's brand is outdated." Another employee said, "The Dell message and brand in the market is completely different for all Business Units. … Only low price is what is seen/heard in the marketplace. We are too focused on short-term savings versus long-term investment and strength."
Transforming Dell for a New Era


Rediscovering our Heritage
With fresh eyes on our brand in the changed industry, economic and cultural reality, we recognized that tunnel vision got our products and services to market during our meteoric rise. And it led directly to our loss of brand equity and emotional engagement.

We undertook the biggest research initiative in our history. We talked earnestly with team members, customers, analysts and influencers. We examined our purpose. And we reconnected with our heritage listening to our customers. We put our attention to their needs beyond a single sale or transaction and conducted more than 9,000 customer interviews globally.
Showcasing our Shared Purpose
As Michael Dell has long said, "Technology has always been about enabling human potential."

Proof isn't found in the millions of customers in 180 countries we've served to date. It's in the customer we serve and build a relationship with today. Right now. Each one gives meaning to our purpose:

"Delivering technology solutions that enable people everywhere to grow and thrive"

History continues to teach us: Dell customers lead us. And they keep us honest. Make the powerful easy to use, our customers say. Drive out inefficiency. Deliver superior long-term value.
Unifying our brand — and customers' experience of our brand in every interaction and at every touch point — would be key to our ability to fulfill their needs for the long term.

We began to transform our brand from its chaotic and fractured state — from our more than 150 logo versions to the flood of disparate creative treatments that changed per business unit — in language that focused on Dell rather than on what consumers wanted to know.

We began to unify our brand — with one look and one voice. We began to distinctly showcase our optimistic "can-do" spirit, our practical approach and our attention to customer needs. We began to showcase our true purpose in the marketplace.
"When I look back over the past couple decades at Dell, at no time have we been so singularly focused on a common set of goals."
Michael Dell
CEO, Dell, Inc.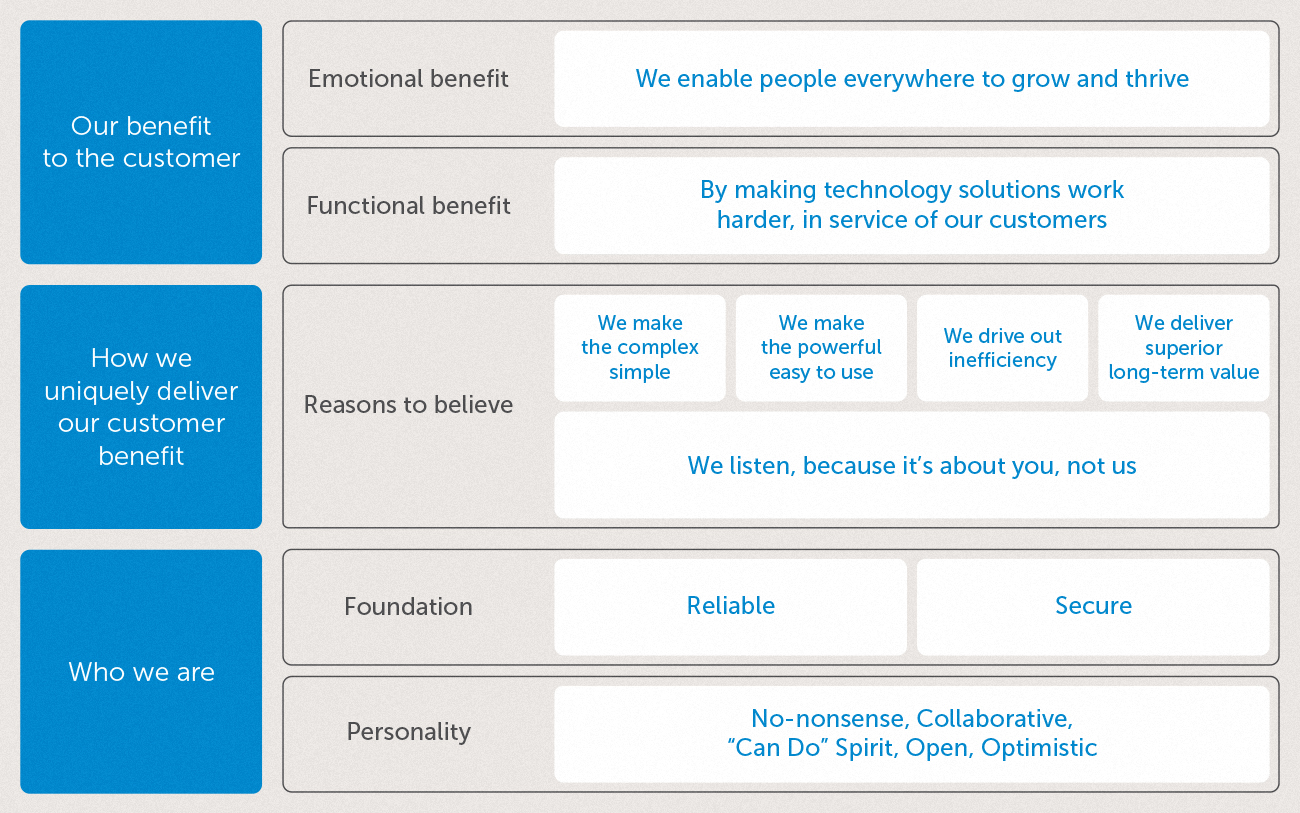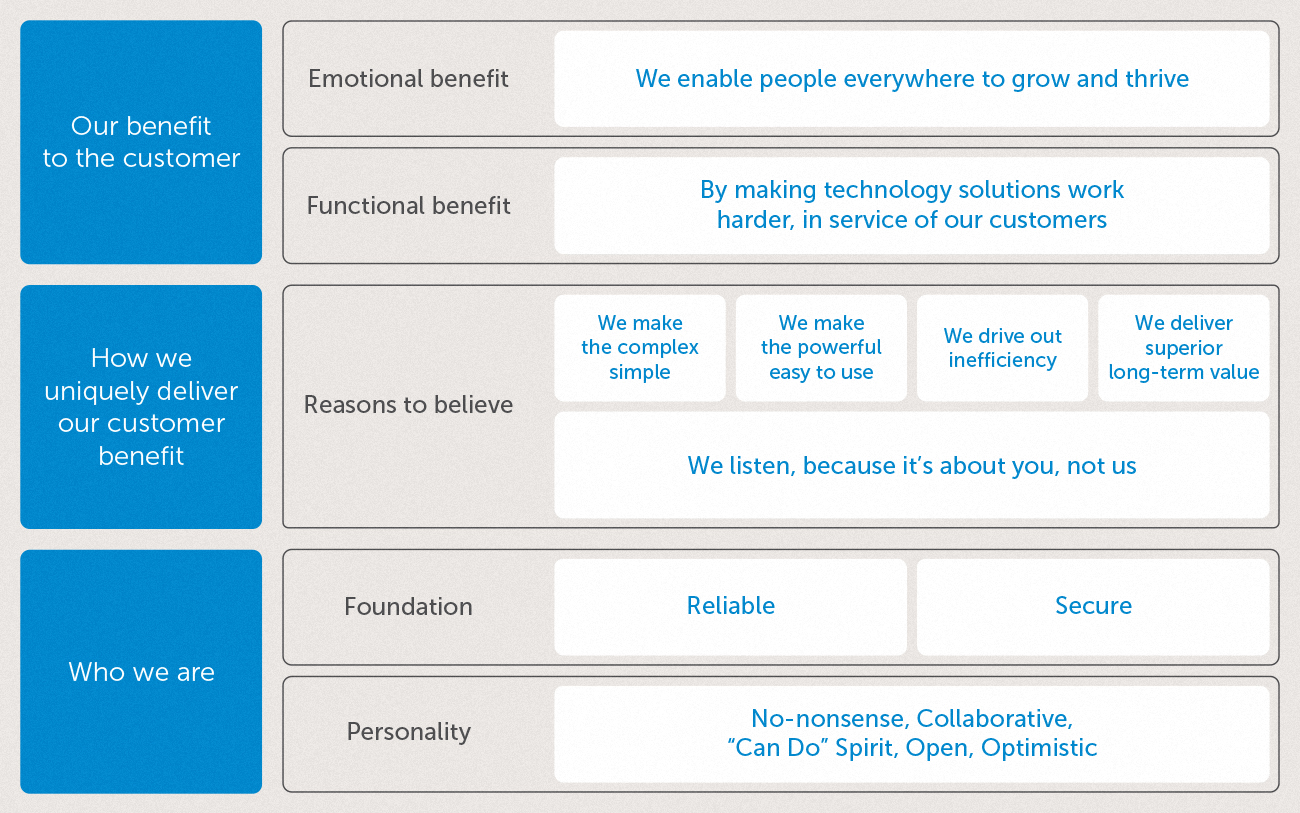 The Dell logo had become an ever-evolving design element — sometimes in solid blue, sometimes whith colorful dots, sometimes inside a glowing orb, sometimes with a chrome gradient, and more.
With support from Lippincott and Y&R, the Dell logo was finally refined. The iconic mark — redrawn to support smaller applications, and with its own blue ring surrounding and protecting the wordmark — quickly rolled out across the company's millions of brand touch points from building signage all the way to software start-up screens.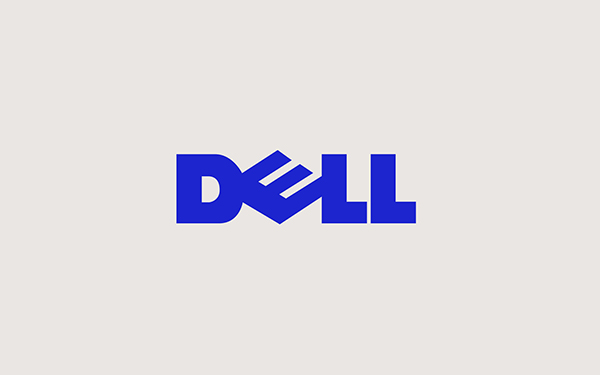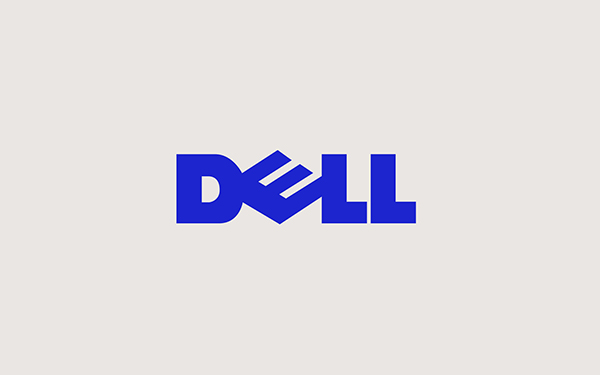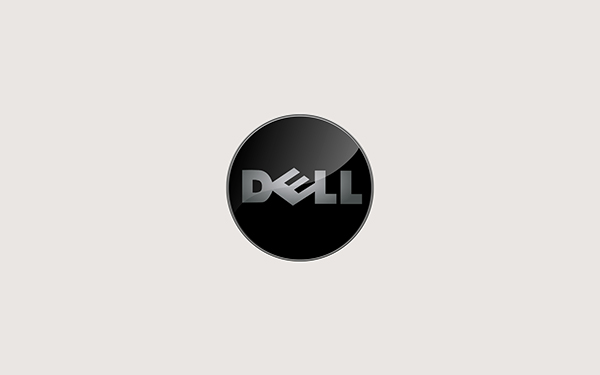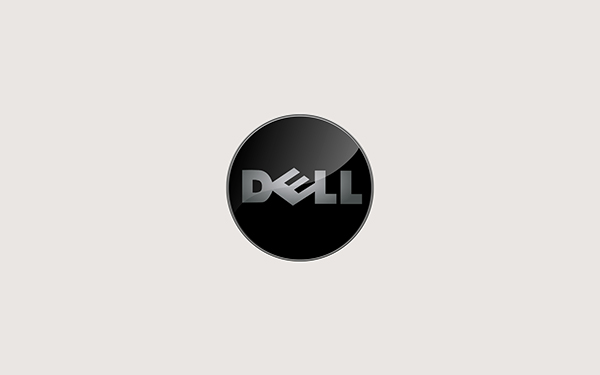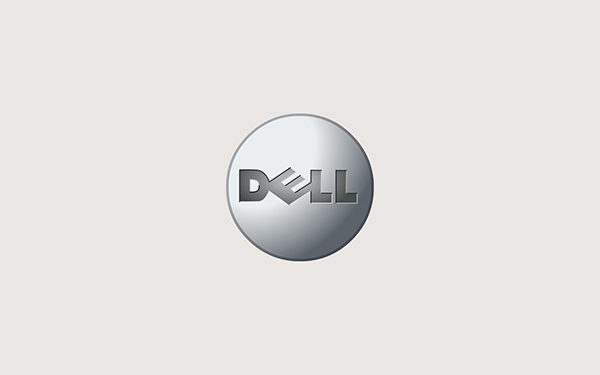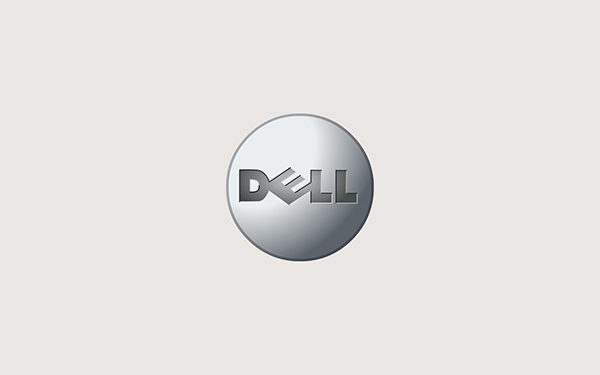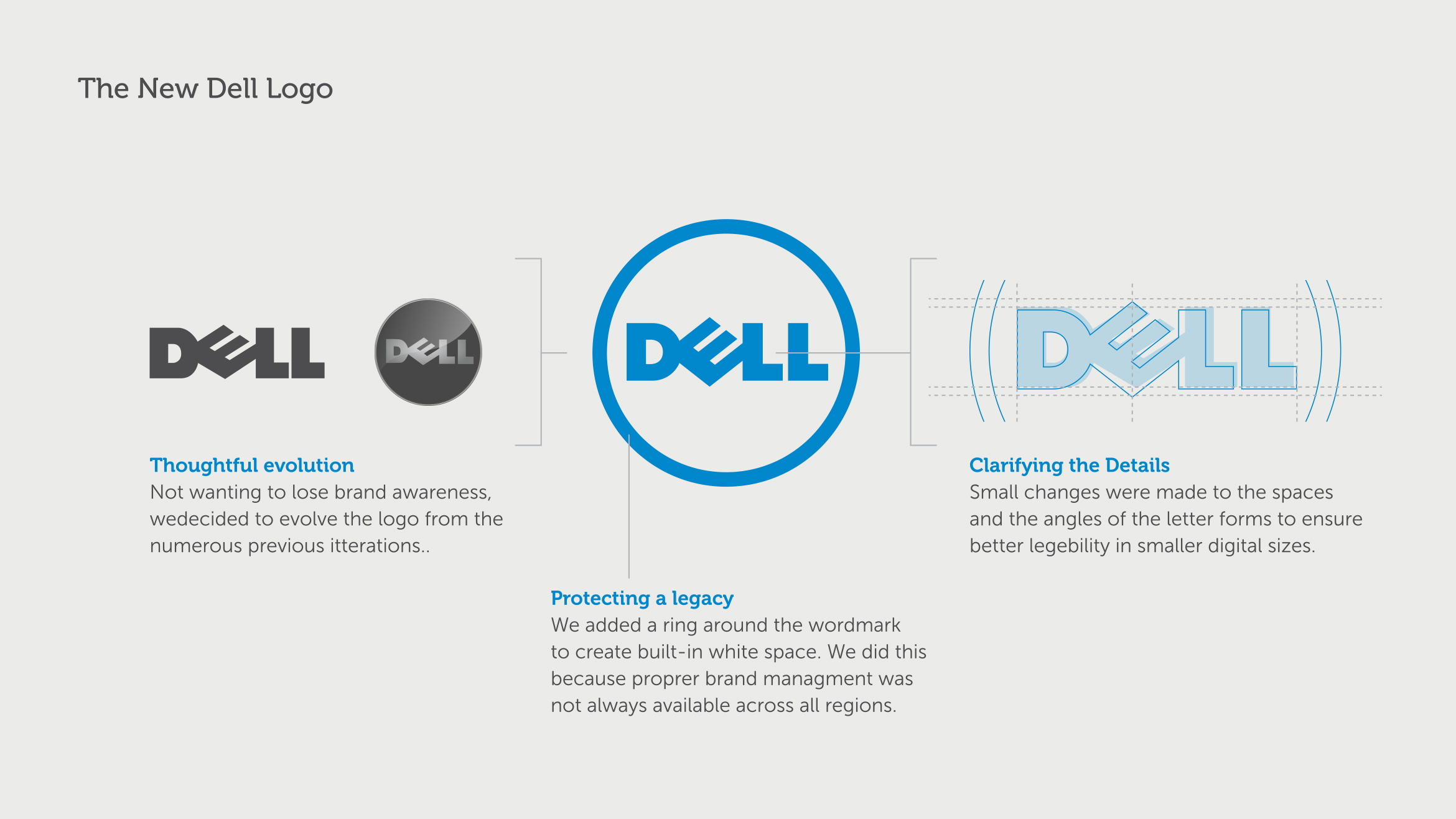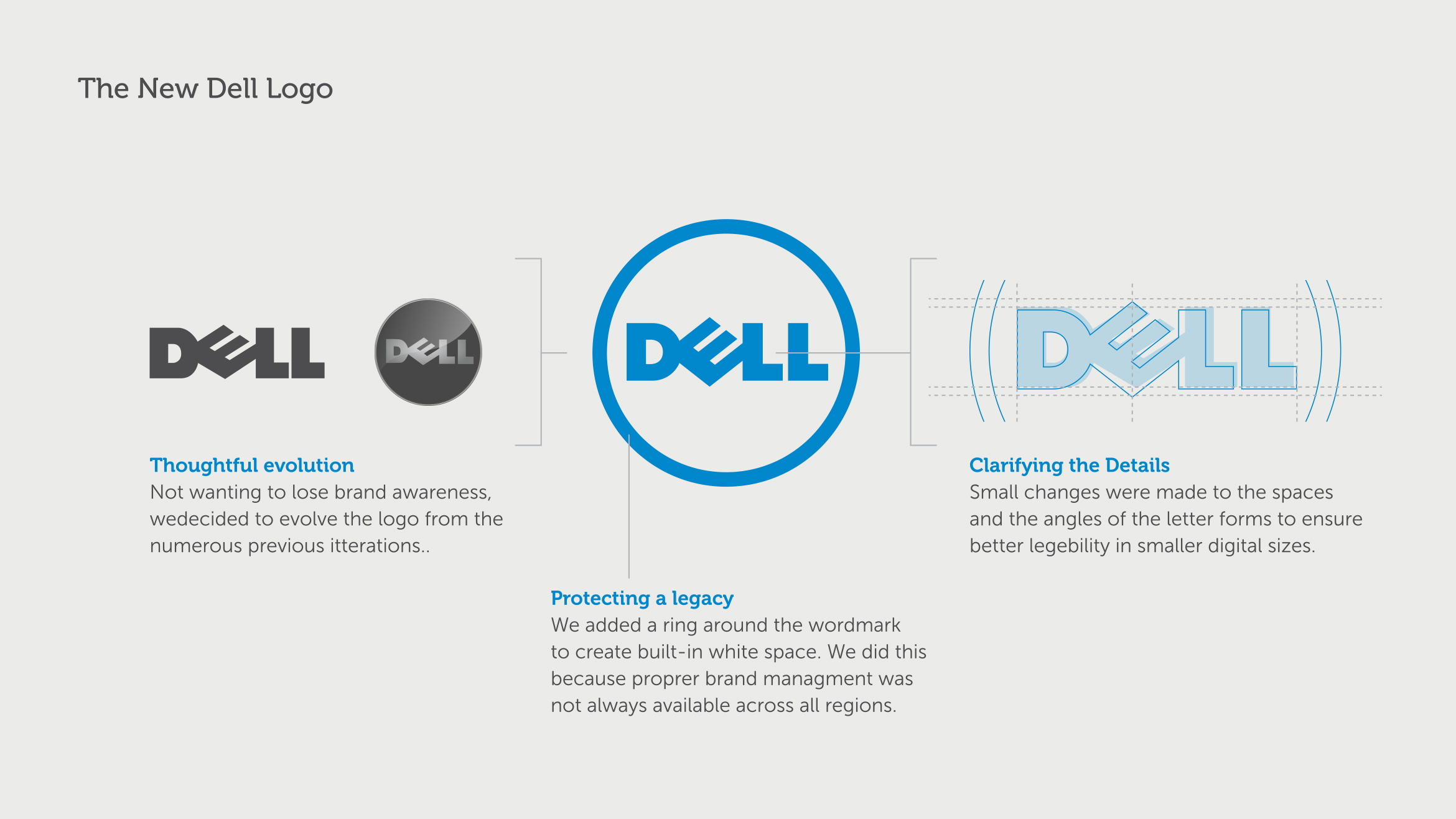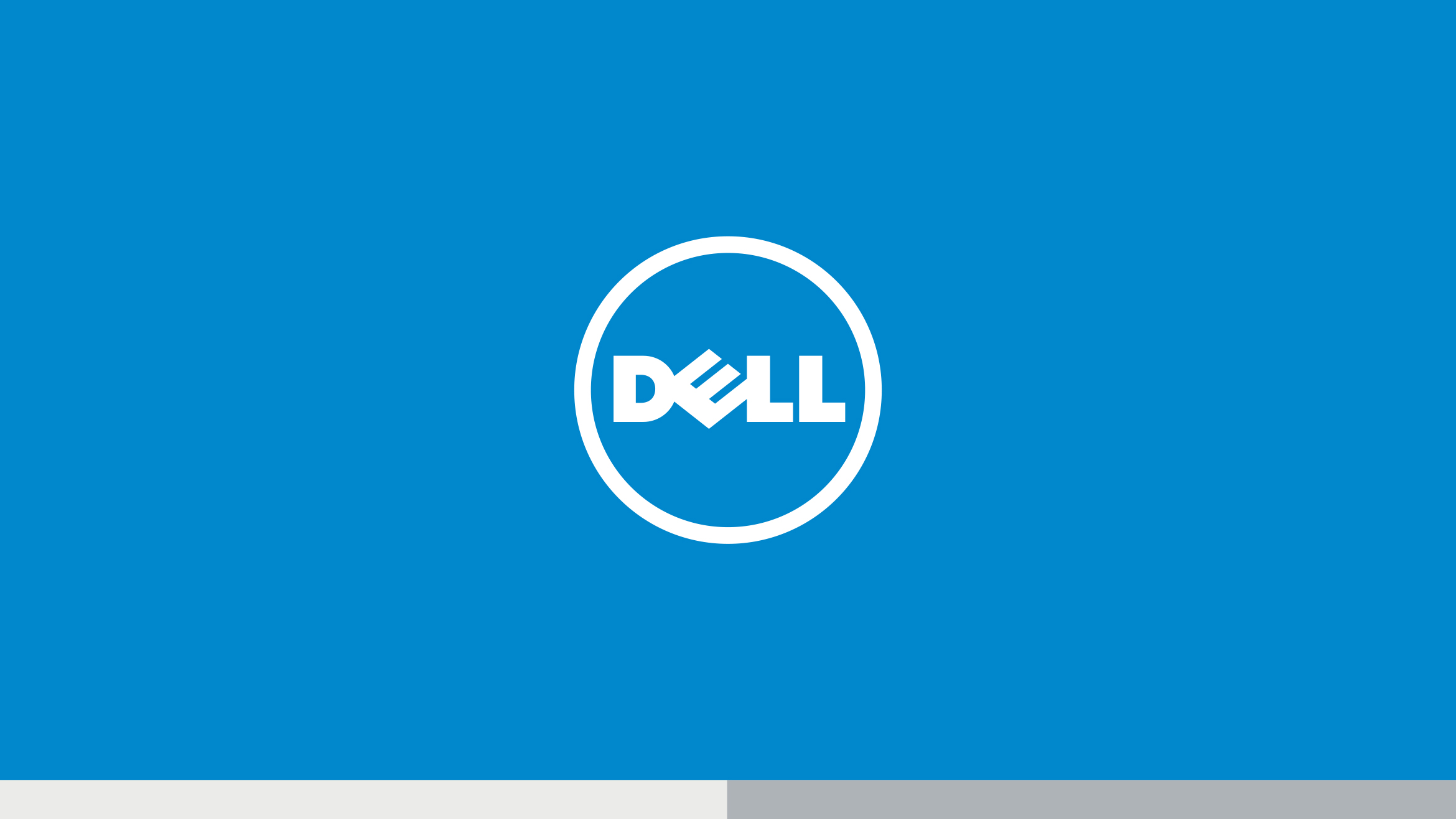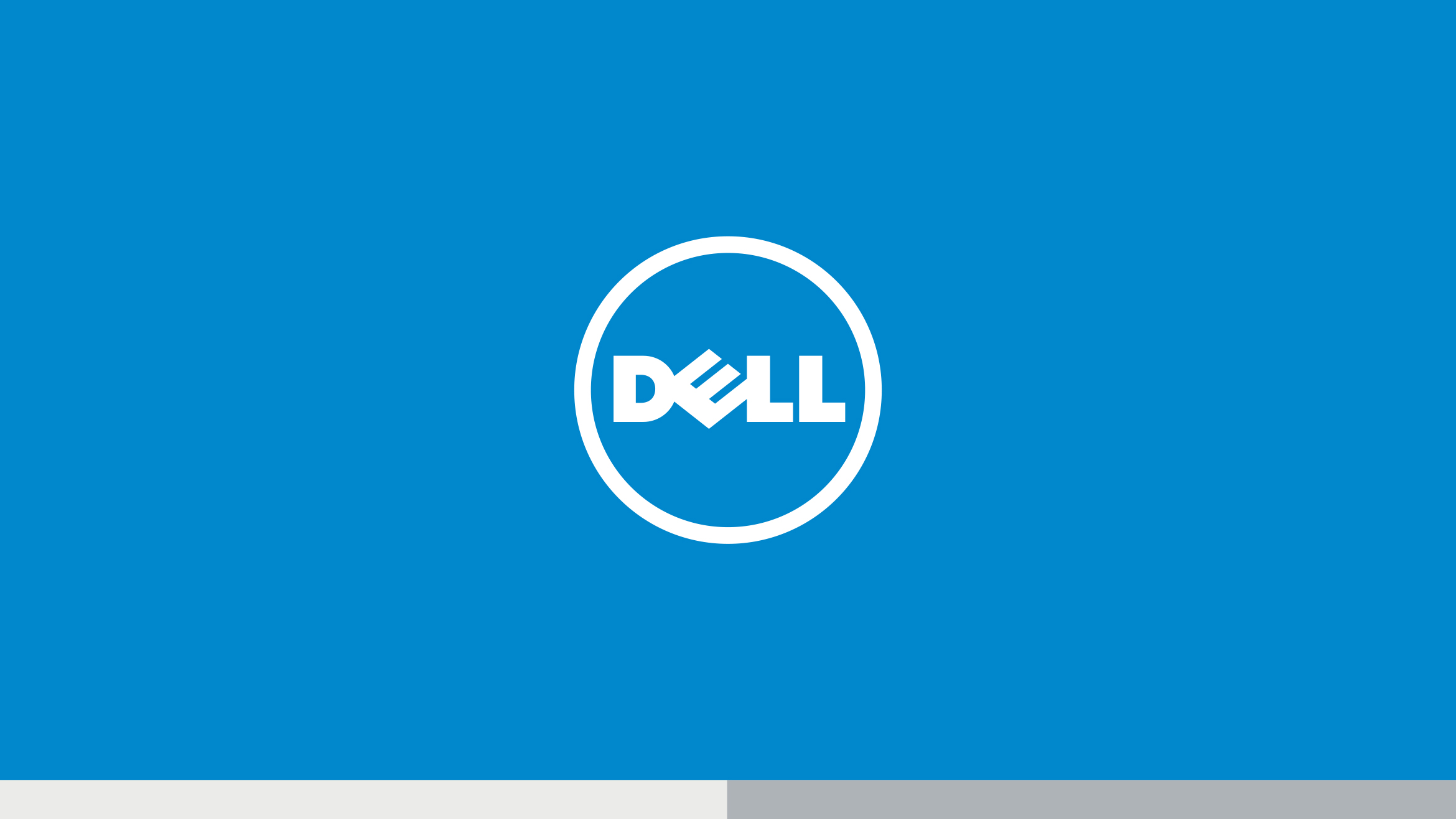 Bright, Optimistic and Modern.
Our product colors and our marketing color palettes looked dark, dated and stuck in the 90's (think STAR TREK Next Generation). Black, Relfex Blue, maroon, mustard... you get the idea. The palette would be a place where we knew we wanted to have some severe changes. So as not to damage brand equity, we knew that we must still make blue the cornerstone of our brand. Ultimately, we introduced a brighter palette that demonstrates a modern version of our history, led by a custom Dell Blue that cannot be found in any color systems book.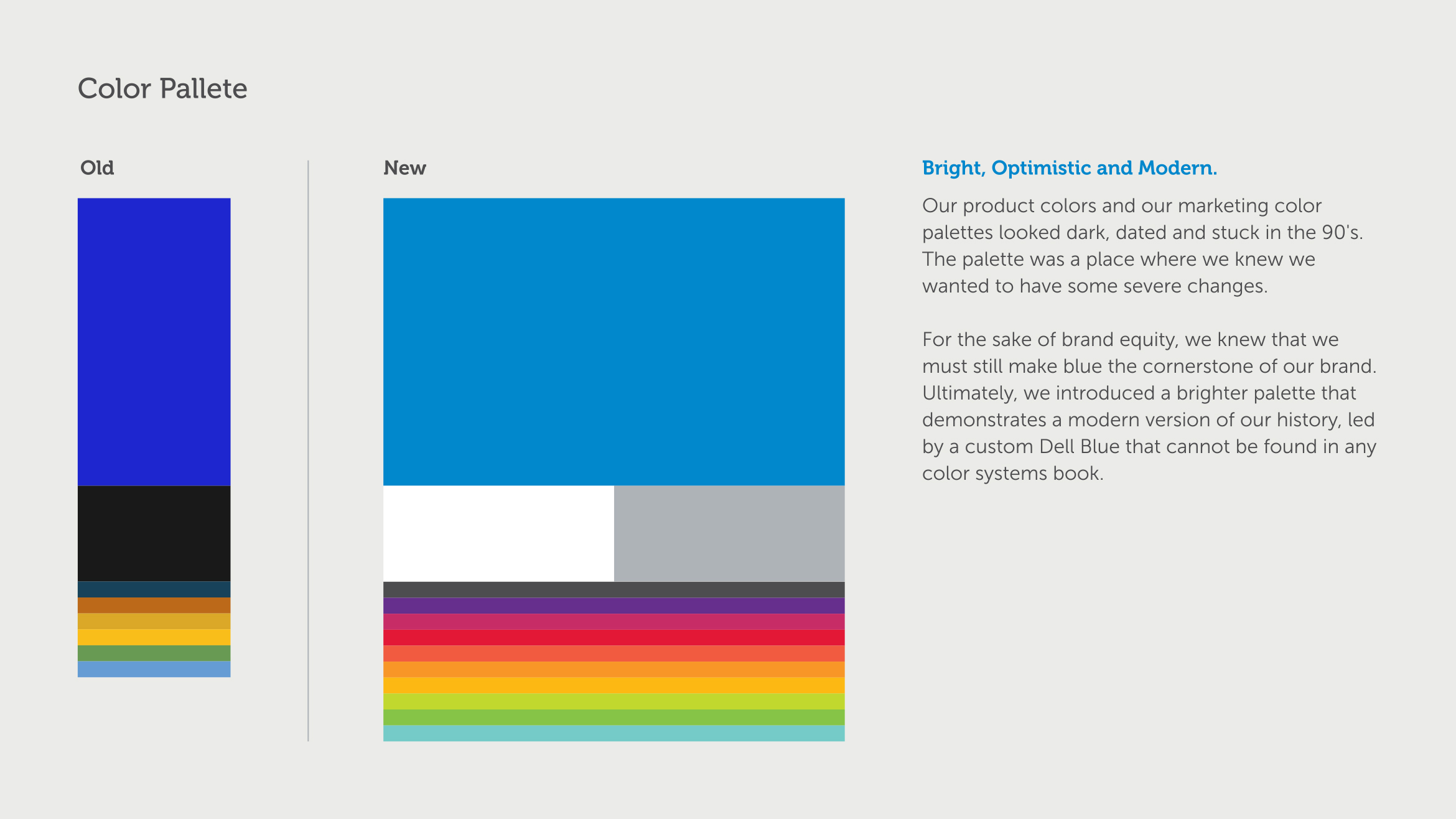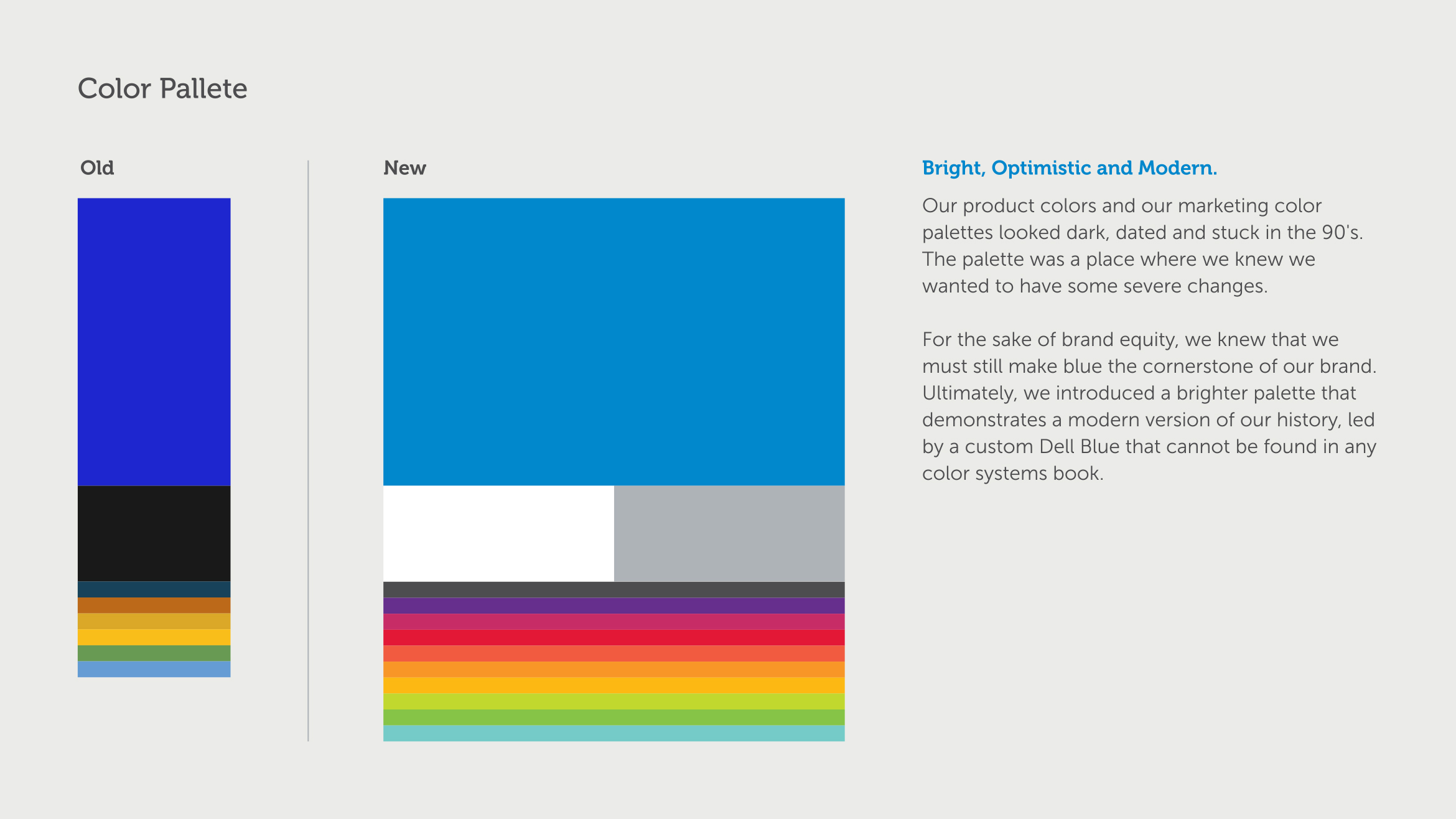 CUSTOM TYPE - "MUSEO FOR DELL"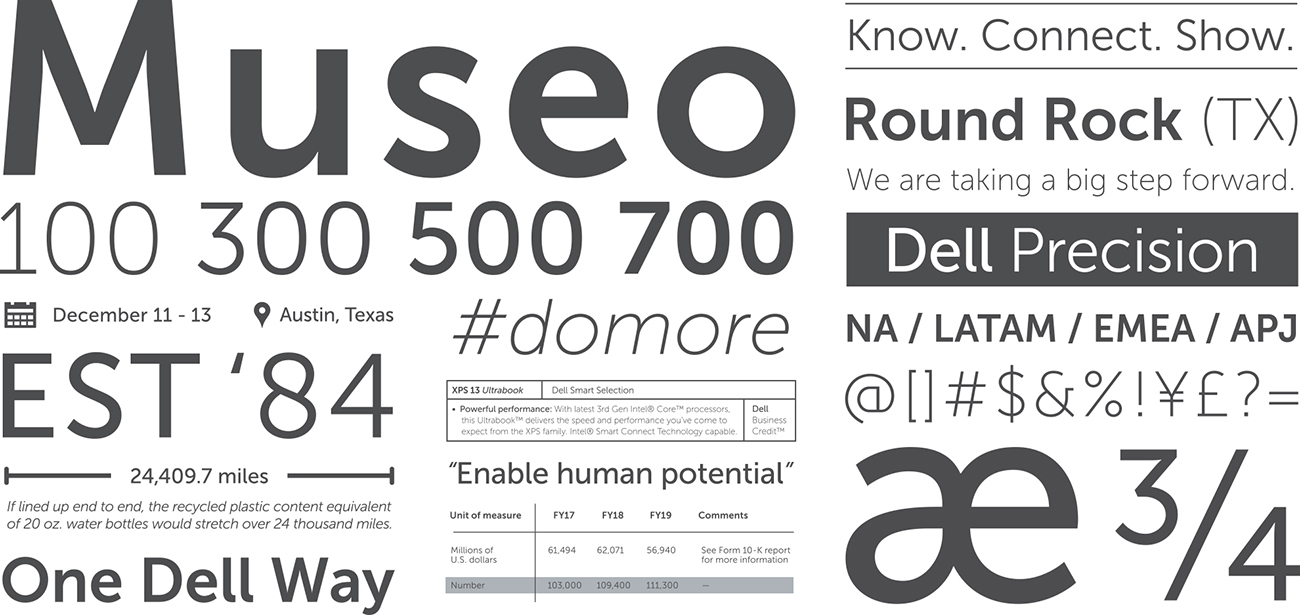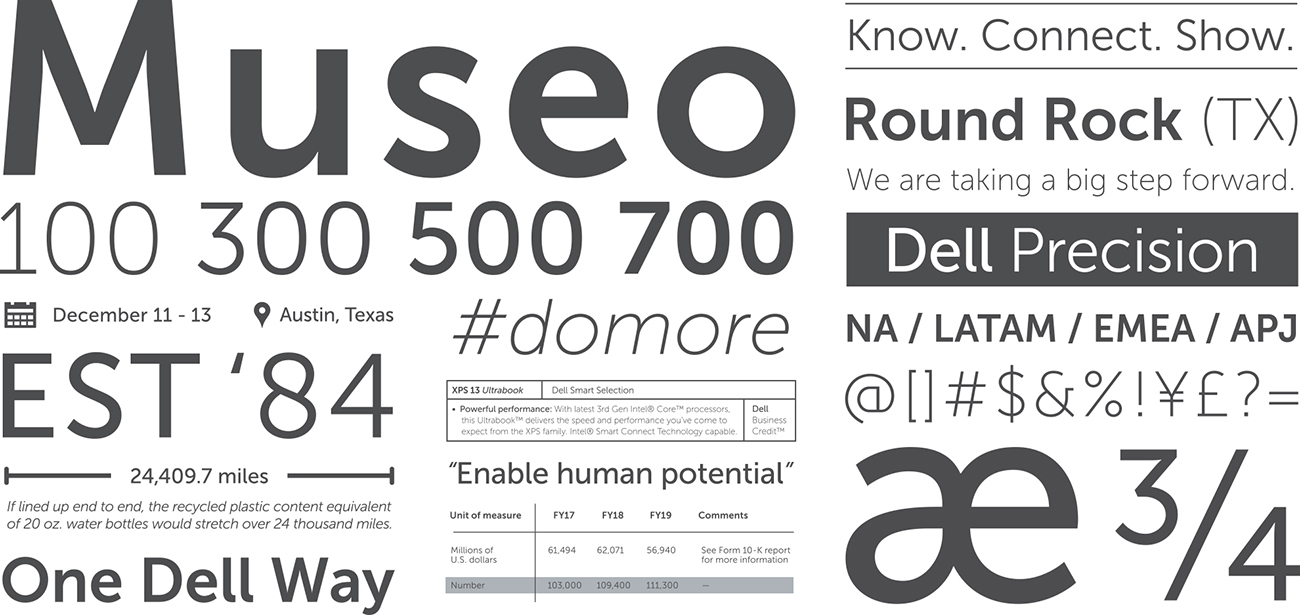 This is our opportunity to intimately document a life-in-motion story.
We wanted to ensure that each image we use makes an important and honest statement about who we are and the customer-centric experiences we deliver. My team introcuded a photography style that was photojournalistic in nature. The best photos capture authentic moments and allow vulnerable imperfections to show through. Our brand should not be afraid to take unconventional points of view. The more real and in-the-moment imagery we use, the more we connect with our core customers.


Our illustration style is simple, functional and most importantly, clear.
Like the Dell logo, our illustrations focus on straightforward representations of symbols, ideas, processes, icons and information graphics. Overall, our illustrations are comprised of flat art and are always used with purpose.